Fall/Winter 2016-2017
---
Photos - To be taken during regular class time.
Private: Friday October 21st 5:30-8:30
CanSkate and Prejunior : Saturday October 22nd, Sunday October 23rd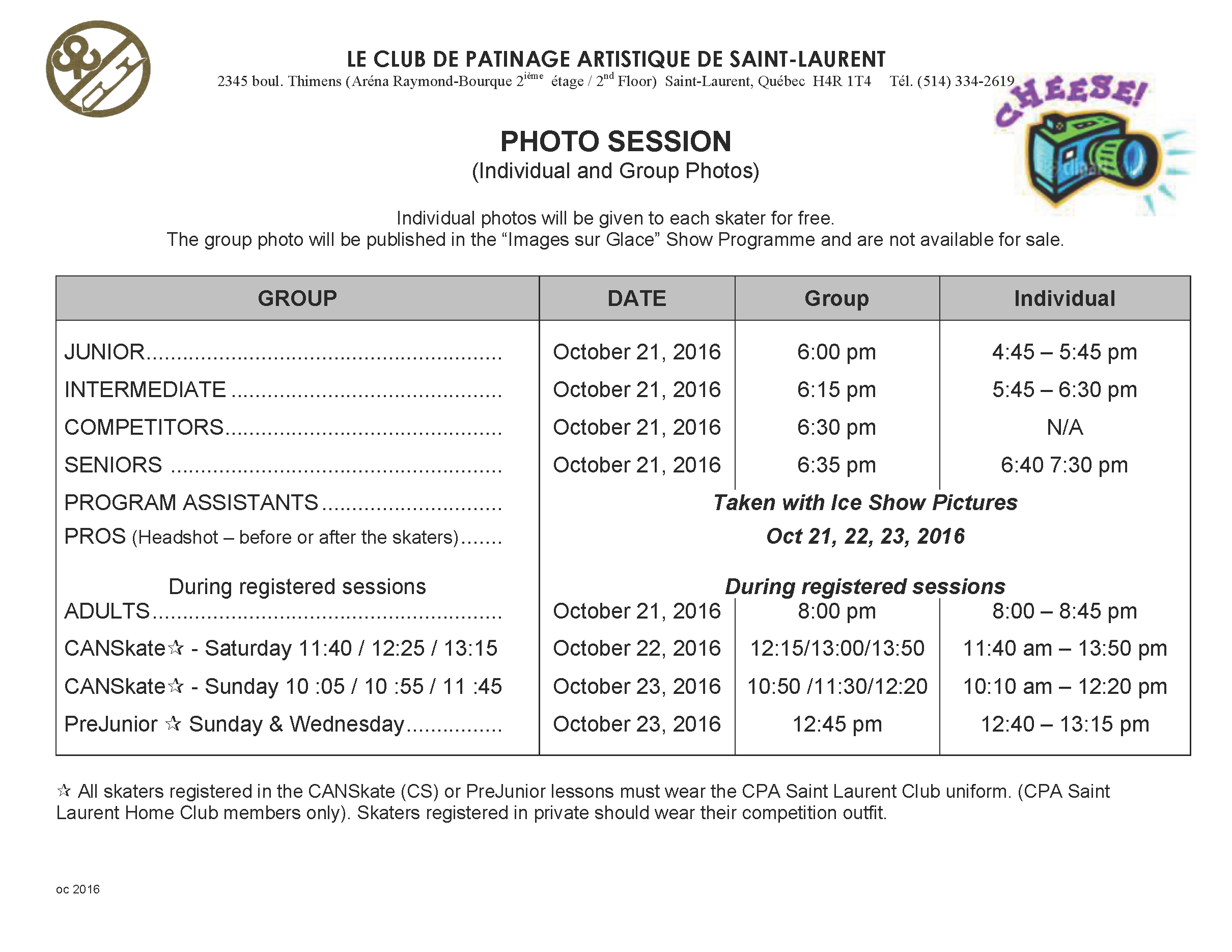 ---
How to Create an Account Online
Click below to watch a short video demonstrating how to create an account online. Note: Residents of any of the boroughs of Montreal can use their Montreal Access card.
---
How to Register Video
A video describing the registration process is provided below. We recommend that you view this video BEFORE beginning the registration process.