Program Assistants
Our 2015-2016 program assistants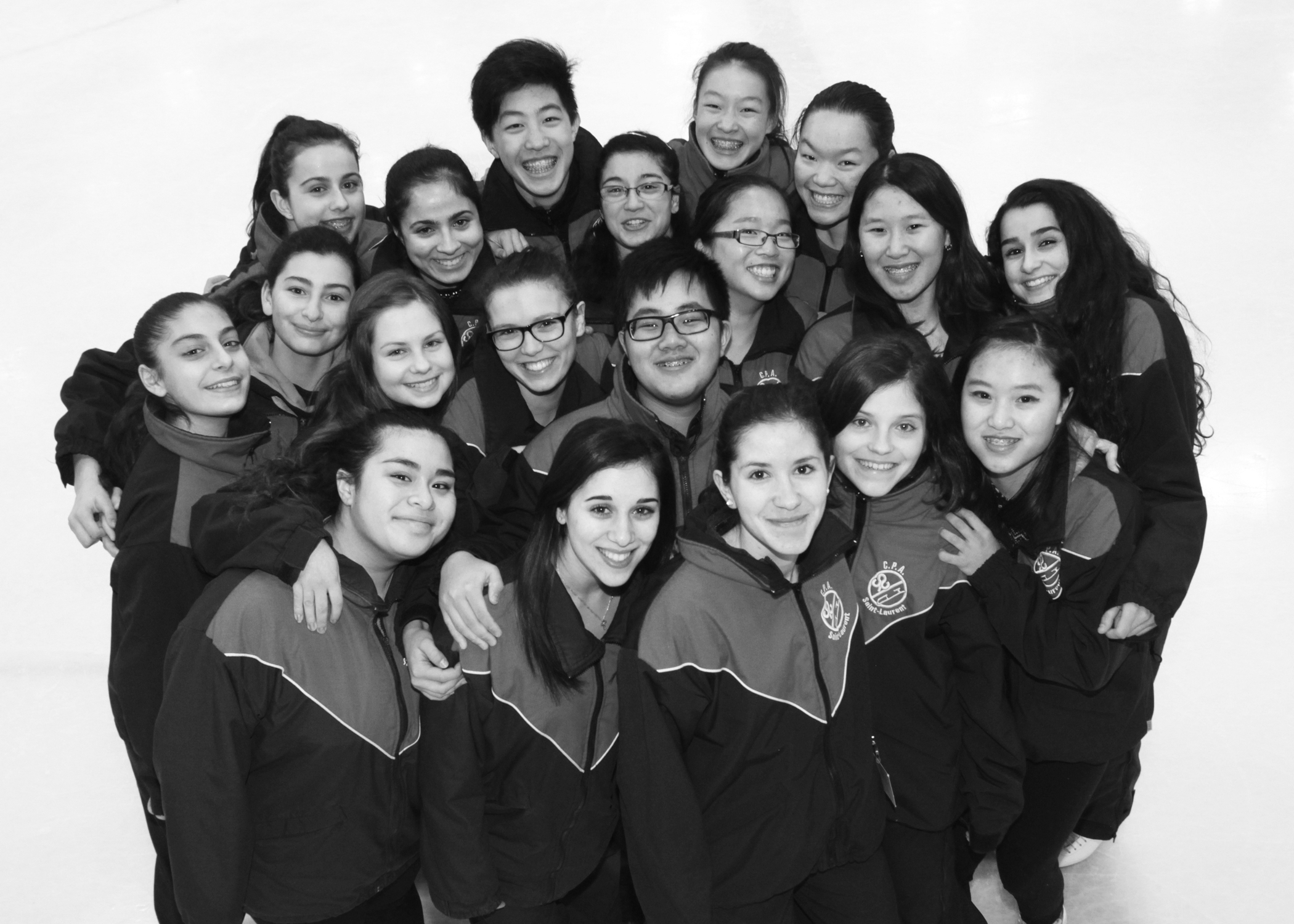 ROLE OF THE PROGRAM ASSISTANT
Program assistants are an important component to the CanSkate program. They assist the Skate Canada coach on the delivery of the program. Some of their responsibilities include:
Managing groups

Effectively demonstrating skills and progressions

Reinforcing learned skills (follow-up on coach instruction) by repeating demonstrations and explanation

Leading warm-ups and cool-downs

Leading circuits, drill, group activities

Maintaining continuous interaction with the assigned CanSkate group on the ice.
Program Assistant - Minimum requirements
Candidates must demonstrate:
A helping nature

Patience with children

An ability to communicate ideas clearly

Ability to lead activities in a creative and enthusiastic manner
Other considerations:
Be a minimum of 12 years of age

Passed the complete Preliminary Free Skating Test

Must have completed 2 full years with the club.