News
ISG 2023 - BRAVO !!!
posted Apr 4, 2023, 1:25 PM
Hi
We want you to know we are so grateful to YOU! Thank you for being part of ISG 2023. Your support as a skater, parent, volunteer, figure skating coach or spectator allowed the CPA Saint Laurent to successfully hold our first end of season ice show in over 3 years. The contribution you provided, however small, was essential to the success of the event. The audience members were vocal in their applause and the skaters and volunteers welcomed the positive feedback.
Give yourselves a pat on the back. You deserve it!
Rest up and enjoy the break.
CPA Saint Laurent
.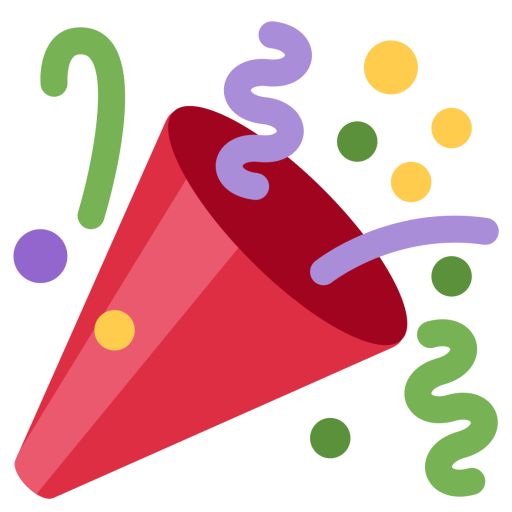 For those who have asked we will be presenting a 6-week spring session. Information packages will be sent shortly.
IMAGES SUR GLACE 2023
posted Apr 1, 2023, 9:39 PM
Images Sur Glace 2023

Sunday show April 2, 2023. Doors open at 1:30 pm. Show starts at 2 pm.
The door prize numbers for the Saturday April 1st show, 6:30 pm are listed below:
Section 5 Row F Seat 27
Section 6 Row D Seat 18
Section 8 Row F Seat 12
The prizes have been collected.
Thank you.
IMAGES SUR GLACE 2023
posted Feb 25, 2023, 12:36 PM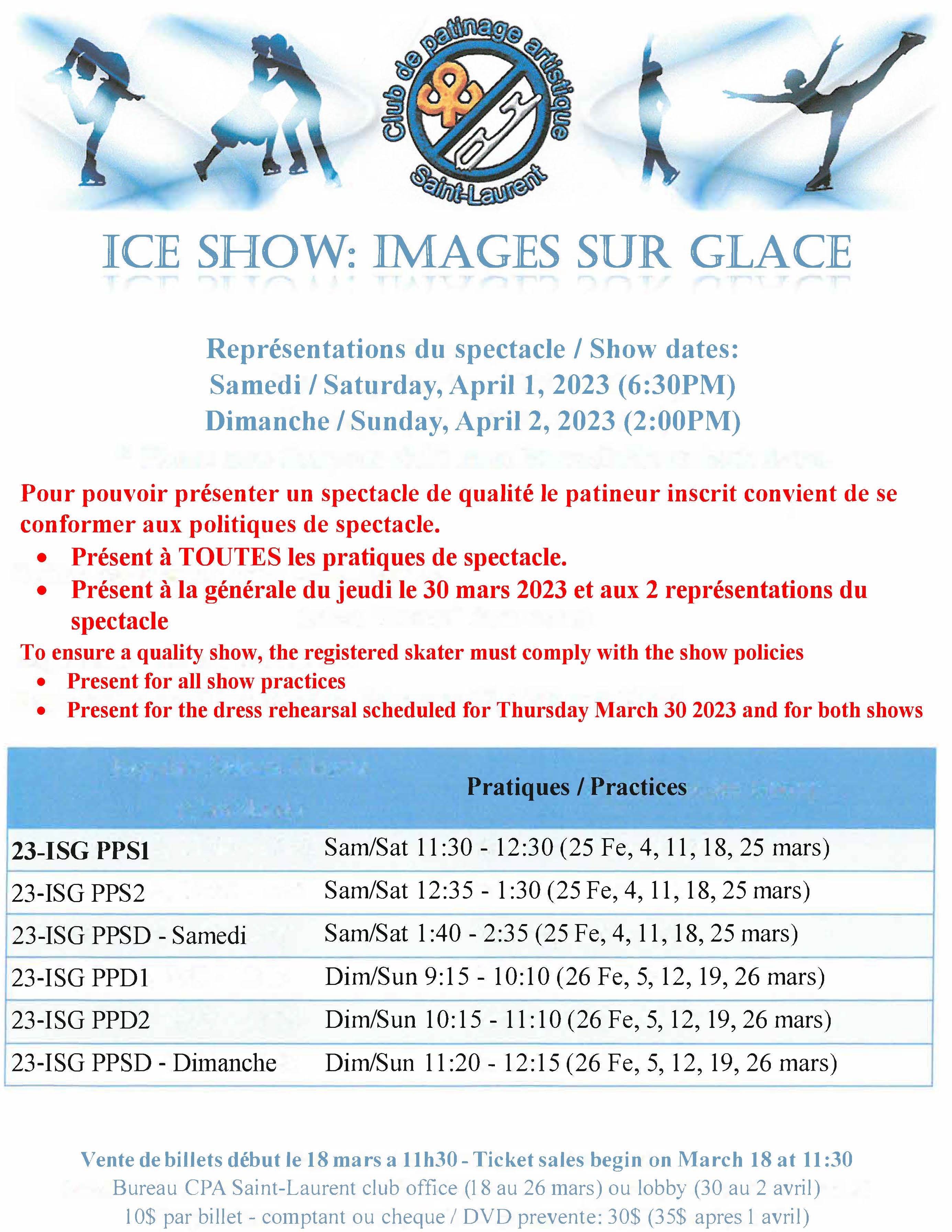 SKATE CANADA NATIONALS 2023
posted Feb 22, 2023, 10:51 PM
| | |
| --- | --- |
| Congratulations! Earl Jesse Celestino and his partner Auréa Cinçon-Debout earned the Bronze medal at nationals improving on their Skate Canada Challenge score. Great conclusion for their first season in the Novice category. | |
SKATE CANADA CHALLENGE 2023
posted Feb 9, 2023, 9:53 PM
Skate Canada Challenge for Novice and Pre-Novice skaters was held at the Co-Operators Centre in Reginal January 25-28, 2023.
The CPA Saint Laurent was fortunate to have 2 of our club members represented at this competition.
Earl Jesse Celestino (Novice Dance) with his partner Auréa Cinçon-Debout.
Kiara Delloye (Pre-Novice Pairs) with her partner Yousef Hanna
Exceptional results were obtained by all.
In their first national competition, Kiara and her partner Joseph obtained their best technical score of the season and placed 19th overall.
Earl Jesse Celestino (Novice dance) and his partner Auréa Cinçon-Debout continue to perform at a high level and finished 4th. They have qualified for the National Novice Championships which will be held February 18-22, 2023 in Calgary.
Congratulations.
PHOTOS FEBRUARY 10, 11, 12
posted Feb 9, 2023, 9:49 PM