Championnats d'été 2022
These are the championships that launch the season for our athletes from Pre-Novice to Senior. They feature skaters representing all sections of Canada as well as international officials. International officials also provide feedback to the development team skaters following their performance.
Congratulations to our skaters who competed at the Quebec Summer Provincials 2022:
Four athletes are affiliated with the CPA Saint Laurent who participated in the Provincial competition held from August 4-7th, 2022 are listed below
Congratulations to all:
| | | |
| --- | --- | --- |
| Celestino Edrian Paul | Gold | Senior Men |
| Earl Jesse Celestino (Auréa Cinçon-Debout) | Gold | Novice Danse |
| Kenya Delloye | 17th | Pre Novice Women |
| Kiara Delloye (Hanna Yousef) | 7th | Pre-Novice Pairs |
2022 World Championships - Montpellier, France
| | |
| --- | --- |
| Jason Chan and his partner Holly Harris - Senior Dance -18th | |
2021 World Championships - Stockholm, Sweden
| | |
| --- | --- |
| | Jason Chan and his partner Holly Harris - Senior Dance 24th |
Four Continents Championships
February 3 - 9, 2020 Seoul, Korea

Good luck to our skaters :

Edrian Paul Celestino - Senior Men

Jason Chan and his partner Holly Harris - Senior Dance Short dance Free Dance

To view all results click on the following link: isu.org
2019 Australian National Championships
2019 Australian National Figure Skating ChampionshipHolly Harris and Jason Chan won the the Australian national title in Ice Dance December 2019. They debuted internationally on the Challenger series at the 2019 CS Warsaw Cup, where they placed ninth, in the process defeating reigning Australian national champions Kerry/Dodds (in eleventh place) by almost 25 points. They made their ISU Championship debut at the 2020 Four Continents Championships in Seoul, where they placed ninth with season's best performances in both programs. Holly and Jason have qualified for the World Championships which will take place in Montreal March 16-22, 2020
Four Continents 2020

Holly Harris and Jason Chan
2019 Southeast Asian Games, Manila
| | |
| --- | --- |
| | The 2019 Southeast Asian Games, officially known as the 30th Southeast Asian Games or 2019 SEA Games and commonly known as Philippines 2019, was the 30th edition of the Southeast Asian Games, a biennial regional multi-sport event which was held in the Philippines from 30 November to 11 December 2019. Edrian Paul Celestino just missed the podium and finished 4th. |
2018 National Philippine Championships
Edrian Paul Celestino won the National Figure Skating Championships November 25-26, 2018 with an impressive score which would have placed him first at the recently held Section A Quebec Championships.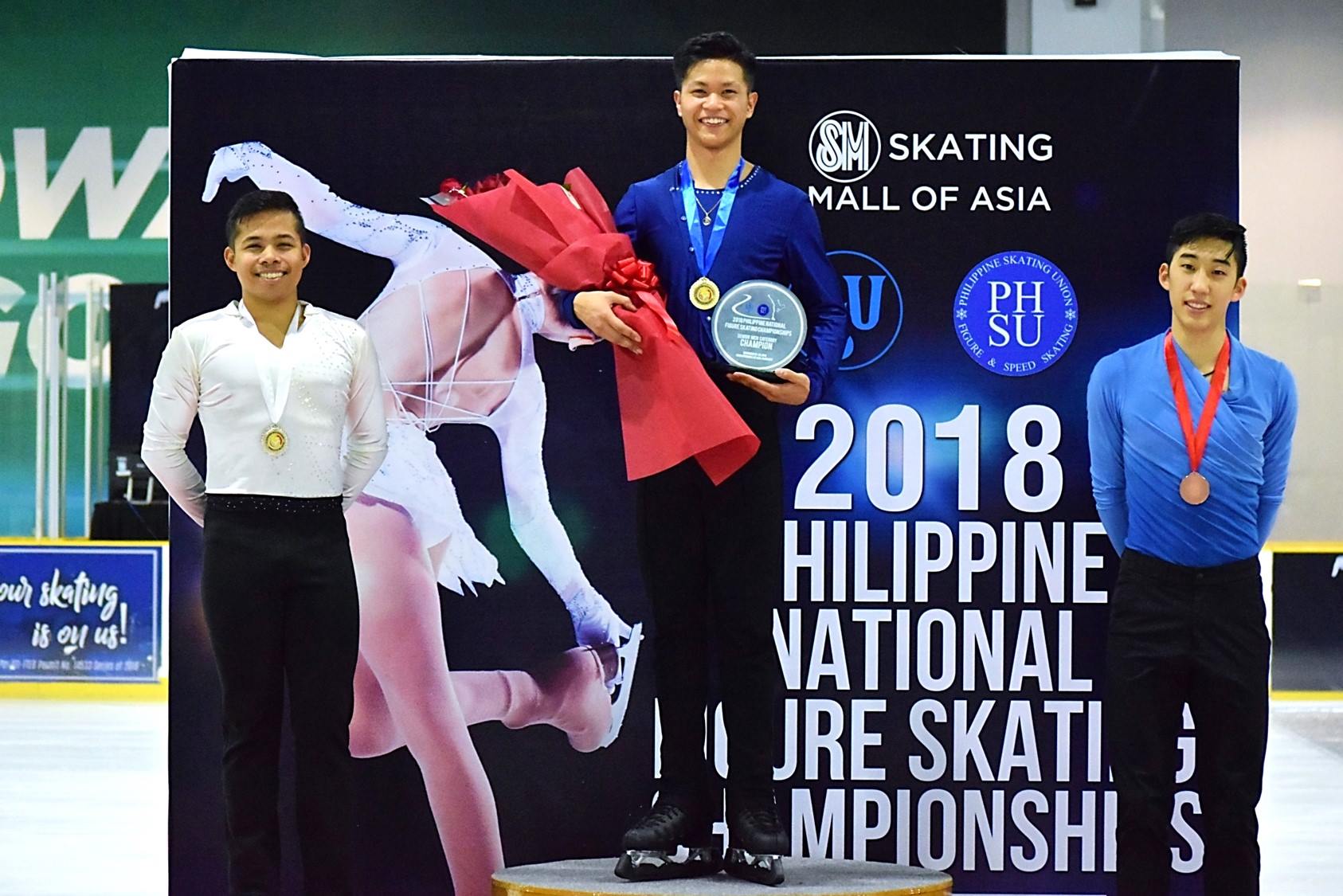 Patinage Quebec Section A
Patinage Quebec Section AKenneth Naces had an impressive showing at this provincial level competition which was held in Gatineau November 9 - 11th earning the Silver medal in Pre-Novice mens. Wishing him all the best this week as he competes at the National level competition in Edmonton. Over 500 skaters from across Canada are headed to Edmonton, Alta., for the 2019 Skate Canada Challenge. This year's event will be taking place from November 28 – December 2, 2018 at the Terwillegar Community Recreation Centre.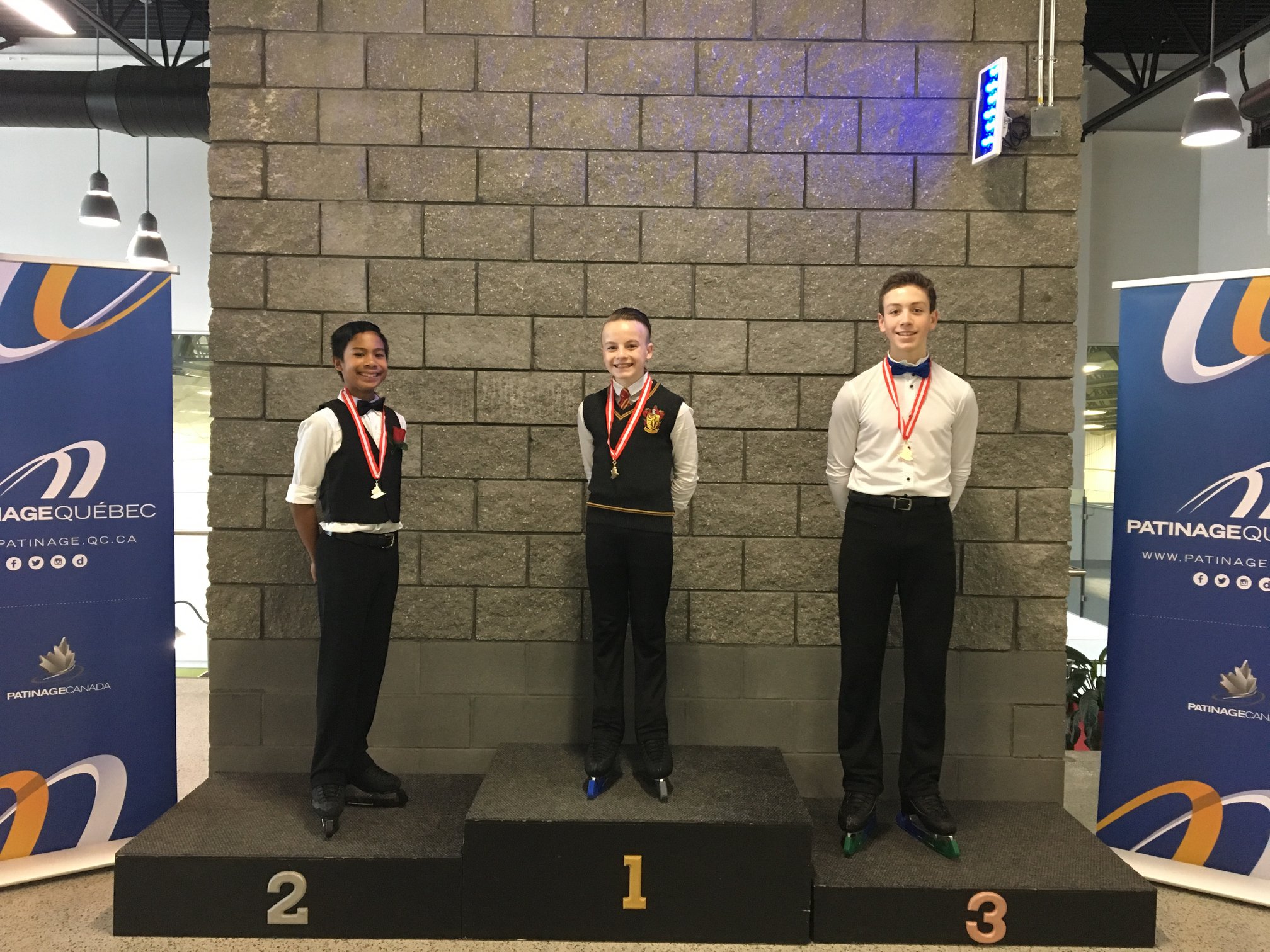 ---
Skaters from CPA Saint-Laurent stand out at the Provincial Championships: Souvenir Georges Éthier 2018
Representatives of the club had an impressive showing at this provincial level competition which was held in Beauport September 20-23. Four of our elite skaters were in action at the 2nd competition of the season on the provincial circuit with 3 podium finishes and one skater just missing the podium.
| | | | |
| --- | --- | --- | --- |
| Name | Category | Discipline | Placement |
| Earl Jesse Celestino / Auréa Cincon-Debout | Pré-Juvenile A | Dance | Gold |
| Georgy Sadar | Juvenile Men | Singles | 4th |
| Kenneth Naces | Pre-Novice Men | Singles | Silver |
| Edrian-Paul Celestino | Senior Men | Singles | Gold |
| | | |
| --- | --- | --- |
| | | |
| Earl Jesse Celestino | Kenneth Naces | Edrian Paul Celestino |
---
Borough Recognition - May 2, 2017
Our skaters were recognized by the borough on Tuesday May 2nd, 2017 Next to Mayor DeSousa, Emile Baz, Louise Gagne, Georgy Sader, Edrian-Paul Celestino. The club was represented by Jenny Lee, President and Etienne Bouillere, Vice President.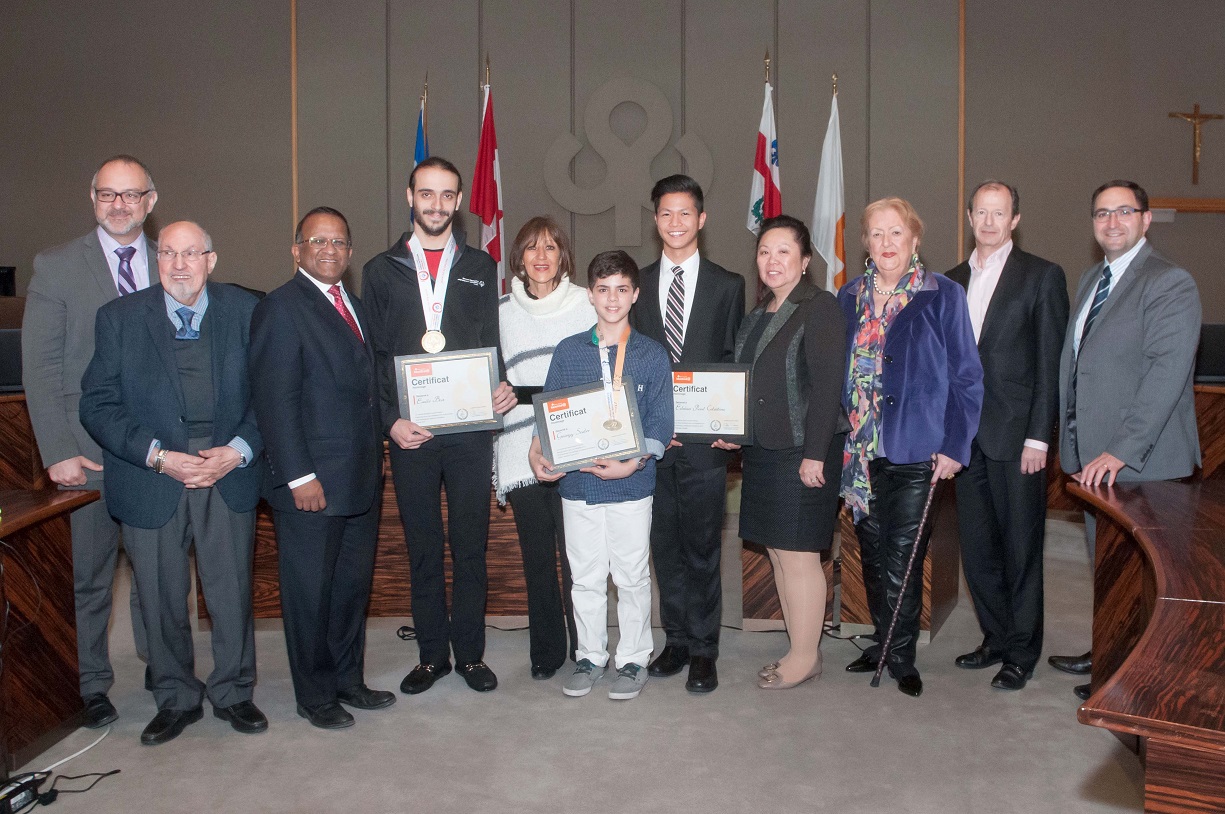 The Saint-Laurent council issued honorary certificats to three of our athletes who represent the Saint Laurent figure skating club on May 2, 2017. Emile Baz received the Gold and Bronze medal this past March at the Winter Special Olympic Games held in Austria after having won the National Championships the year before.
Georgy Sader earned a Gold medal at the Provincial STAR / Michel-Proulx competition held in March.
Edrian Paul Celestino earned a Gold medal last September at the Skate Canada Autumn classic competiton.
---
Borough recognition - April 2, 2014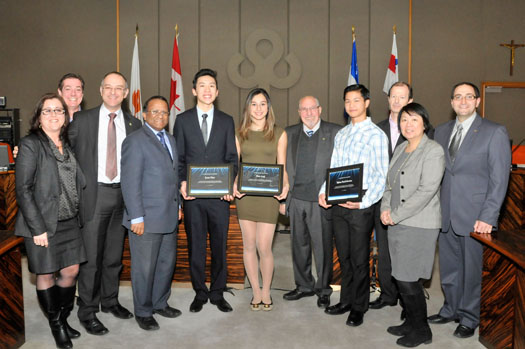 At the general borough council meeting on Tuesday, April 1, the mayor of Saint-Laurent, Alan DeSousa, awarded a certificate to four young figure skaters with the Club de patinage artistique de Saint-Laurent in recognition of their outstanding performances at the 2014 Skate Canada Challenge, held in Regina, Saskatchewan, from December 4 to 8, 2013.

At the competition, Jason Chan and Valérie Taillefer took first place in the Novice Dance category, emerging as Canadian champions. Théa Araji, for her part, was crowned Canadian champion in the Pre-Novice Women's category, and Edrian Paul Celestino placed second in the Novice Men's category.
---